Fired Up for SummitUp 2010 | davidebowman.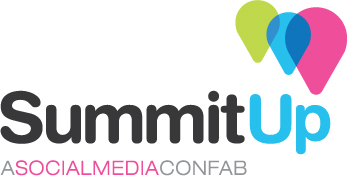 I'm registered to attend the SummitUp event in Dayton, next Tuesday. Quite a line-up of interesting speakers. Lots of marketing and PR-types from throughout Ohio will be attending. So what does it have to do with photography ? Well, if you're a photographer who has any desire to make a name for yourself and sell your work and services, SummitUp could very well be a treasure trove of pertinent information, as well as contacts, on the realities of marketing and branding for the independent professional in the 21st century. Three words: social media marketing.
But do all the available channels – Twitter, Facebook, Flickr, YouTube, WordPress, Blogger, etc., etc. – fall conveniently under this catch-all description ? It will be interesting to listen to what the industry experts have to say on what works best when it comes to producing measurable results (actual sales $$$) versus pulling all of us backwards to those painfully insecure days of adolescent popularity contests.
I'm cool with Twitter, okay with LinkedIn but I definitely have a "love/hate/but more toward hate" relationship with Facebook. There's something inherent to the basic platform and origins of Facebook that is well . . . let's just say high school. What I do love about Facebook, however, has been the results obtained through the use of their ad program.
I'm a photographer. I'm an observer, not only of what is often overlooked but also patterns and behaviors, in all aspects of life. And the patterns of online behavior observed on these various social media channels is fascinating.
Photography is my profession; my business. I look for results (actual sales $$$). Commercial assignments, portrait sessions, fine art print sales, photography workshops and image licensing. Sure, I have an ego and there are times that I slip too far into the touchy/feely – the nebulous elixir of the artsy-fartsy emphasis on collaboration and everyone feeling good about themselves. That's nice for social get-togethers at the local gallery, but then the cold, hard reality of cash flow comes calling, again and again.
Which gets back to why I prefer Twitter and why recently I've made some changes to my approach toward marketing my work and services via social media marketing. In short, I'm much more comfortable at driving content initially through my Twitter account – where's there's more of a clear boundary between what's business and what's personal – and THEN flow it to my Facebook business page. Previously I had made the common mistake of welcoming all sorts of "friend requests" on a Facebook personal account and then pumping-out photography business content at an entry point platform that was initially designed more on social acceptance and popularity.
Granted Facebook has been quick to make changes and adapt, moving away from group pages and more toward what I see as business-friendly "fan" pages.
Mashable recently posted a very good op-ed that begins to define the primary difference between Facebook and Twitter, which reinforces the lesson I've learned regarding both networking platforms. I'm looking forward to seeing how this will be discussed at SummitUp 2010 next week.
Photography and social media marketing – both a constant learning process. All in all, a good thing.